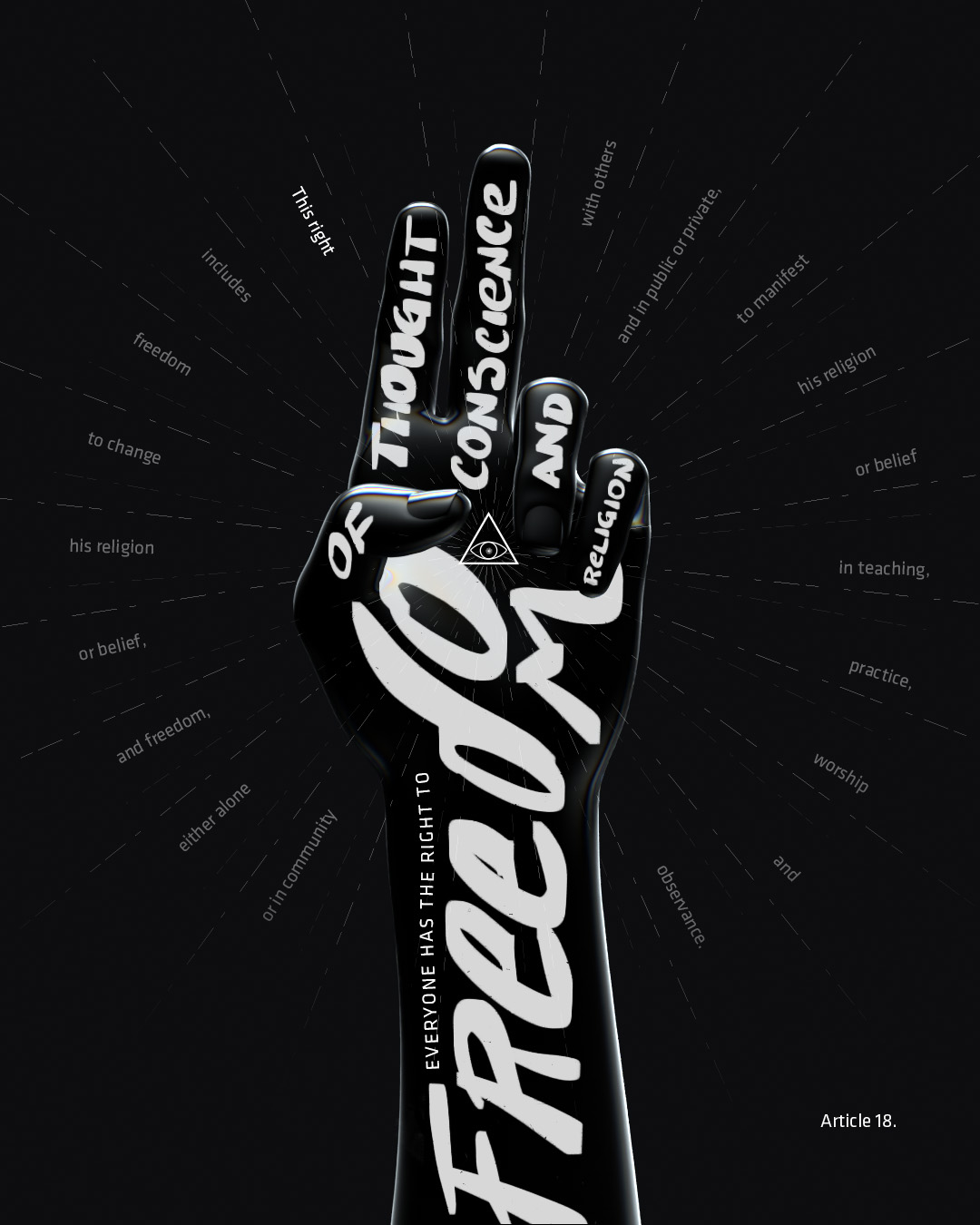 Article 18.
Everyone has the right
to freedom of thought,
conscience and religion;
this right includes freedom
to change his religion or belief,
and freedom,
either alone or in community
with others and in public or private,
to manifest his religion
or belief in teaching,
practice,
worship
and
observance.

Interested in working with us or have a project in mind?
Tell us how can we work together
︎
or watch our latest experiments on
︎
Thanks for watching!
Atomicus Studio
︎